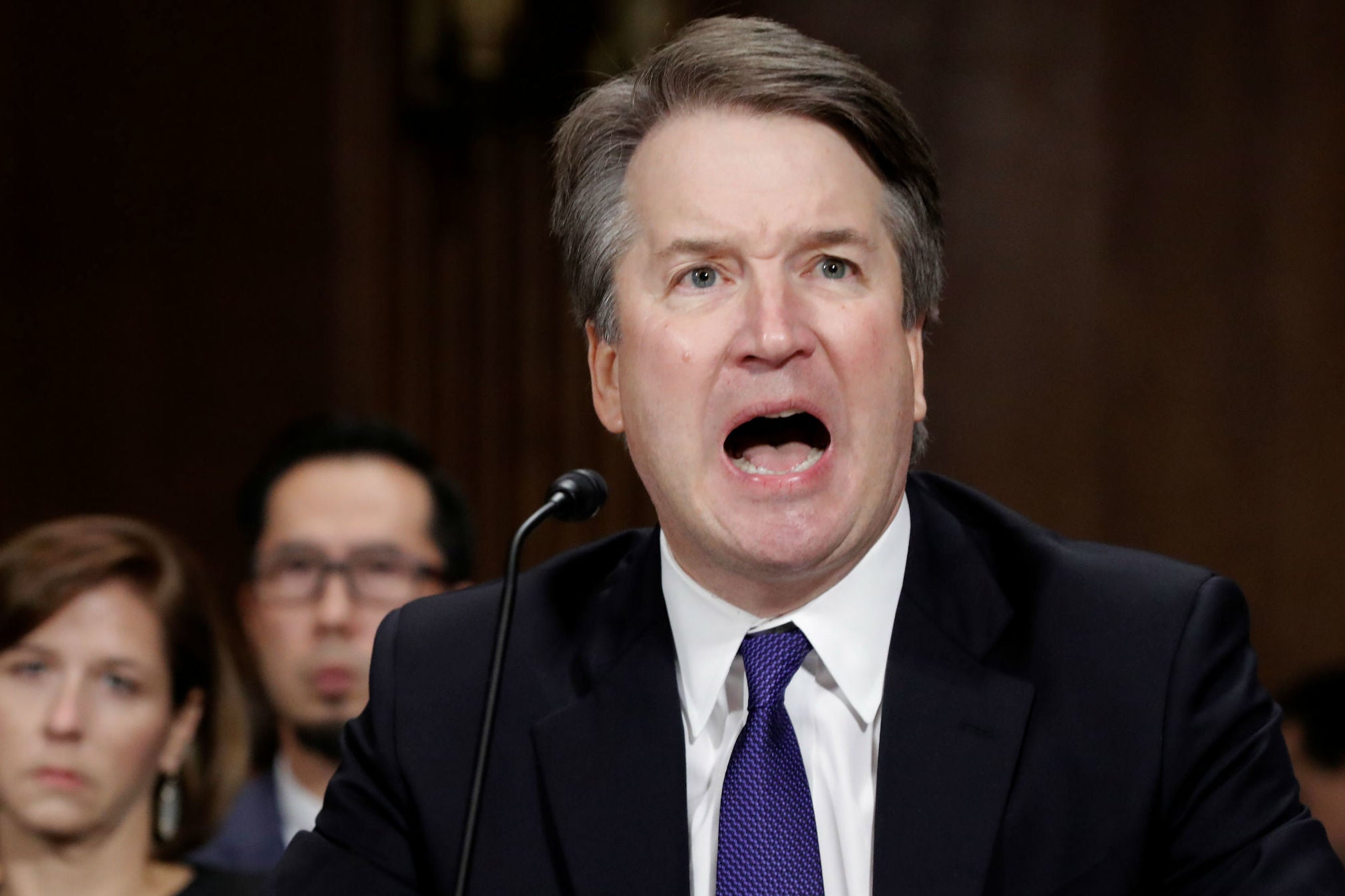 Christine Ford has told Congress that she believed Brett Kavanaugh was "going to rape her" in dramatic testimony over her sexual assault allegation against Donald Trump's Supreme Court nominee.
Dr Ford said she was "100 per cent" sure it was Mr Kavanaugh who assaulted her.
Later, Mr Kavanaugh appeared in front of the same Senate panel, the judiciary committee, and denied the allegations calling the hearing a "circus". He said he believed Dr Ford had been assaulted at some point, but not by him. 
Dr Ford said she was "terrified" of testifying, but that she believes it is her "civic duty". Before she began Senator Dianne Feinstein, the ranking Democrat on the Senate Judiciary Committee, commended her on coming forward.
The clash pitted her word against his. Members of the Senate, controlled 51-49 by Trump's fellow Republicans, must now decide whether to vote to confirm him after the extraordinary nearly nine-hour-long hearing. Senate Republicans planned to meet on Thursday night to discuss the next steps on the nomination.
"I swear today, under oath, before the Senate and the nation, before my family and God, I am innocent of this charge," Mr Kavanaugh told the Judiciary Committee later. 
Calling himself a victim of "grotesque and obvious character assassination," Mr Kavanaugh, speaking passionately, said he "unequivocally and categorically" denied Dr Ford's allegation.
"I will not be intimidated into withdrawing from this process," Mr Kavanaugh added.
Writing on Twitter after the hearing, President Donald Trump said of Mr Kavanaugh, "His testimony was powerful, honest, and riveting. Democrats' search and destroy strategy is disgraceful and this process has been a total sham and effort to delay, obstruct, and resist. The Senate must vote!"