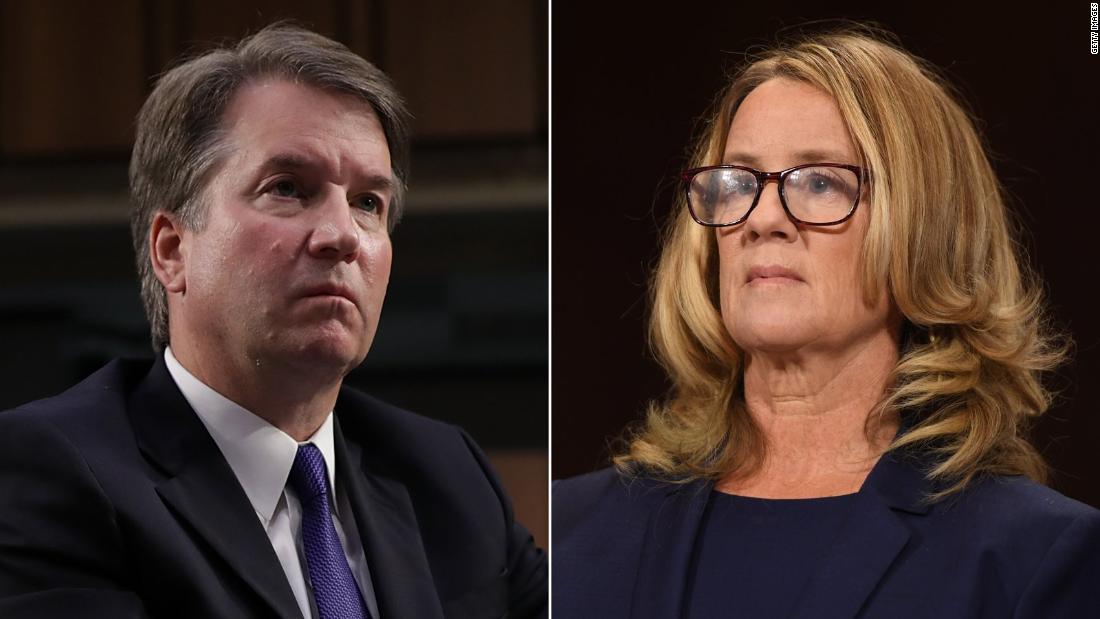 Judge Brett Kavanaugh's opening statement today, a fiery, scorched-earth speech that may well have salvaged his bid for the Supreme Court, was not only aimed at the Senate Judiciary Committee. It carried an even bigger goal: to keep President Donald Trump from losing faith in his nomination. 
Kavanaugh was being urged by some — including old friends from Bush world — to take a softer approach today. But in the end, he tuned out the advice, and sat down to write a speech with a sole aide. An overarching goal: please Trump and, in turn, circle the conservative wagons behind him, an official close to the process said.
Two White House officials said that while the President never seriously considered asking Kavanaugh to withdraw, he did discuss the idea — publicly and privately — that he would quickly announce another nominee and use the rejection of Kavanaugh to rally conservatives in the mid-term elections.
It didn't come to that, but there were "incredibly tense moments" in the White House after Christine Blasey Ford finished her testimony. A White House official said the president found Ford "compelling" and "very credible" and had serious questions about how Kavanaugh would perform. 
"He didn't disappoint. He exceeded every expectation," a White House official said.
The President was publicly silent throughout the day, but his hand was guiding nearly every pivotal move – from Sen. Lindsey Graham's boisterous speech to the decision to shut down the Republican-selected special prosecutor.